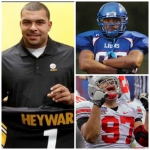 Cameron Phillips Heyward was born on May 6, 1989 in Pittsburgh, PA.
Cameron is the son of former NFL and Pitt running back Craig "Ironhead" Heyward and Charlotte Heyward-Blackwell.
Little did he or his parents realize then, but Pittsburgh, PA. would also later be the birthplace of his NFL career.
HIGH SCHOOL: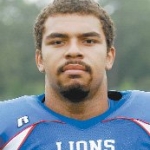 Cam attended Peachtree Ridge High School in Suwanee, Georgia, where he played for the Peachtree Ridge Lions high school football team.
Honors and stats:
2006 Georgia Class 5A Defensive Player of the Year2006- Peachtree Ridge won the Georgia Class 5A State Championship
Considered the 7th best football player in Georgia, and the 13th best defensive tackle in the nation
Scholar athlete at Peachtree Ridge High School with a GPA of 3.2.
Sophomore year: 103 tackles with 12 quarterback sacks
Junior Year: 48 stops and two sacks
Senior Year: 88 tackles and eleven sacks
College: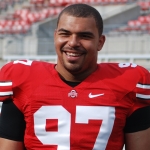 Cam attended The Ohio State University.
Stats and Honors:
Started 46-of-52 games at Ohio State, missing just one start in his final 46 appearances
163 tackles (78 solos) with 15.0 sacks
Recovered 2 fumbles, including one in the end zone for a touchdown
80-yard fumbled interception return vs. Miami in 2010 ranks as the seventh-longest return by a Buckeye in school annals and the longest run back by a defensive lineman
Named to the to the Freshman All-Big Ten Conference squad
Recipient of the Jack Stephenson Award, given by the coaching staff to the team's Outstanding Defensive Lineman.
Nominated for the Lombardi Award
Team Captain
Earned first-team All-Big Ten Conference honors
Lombardi Award semifinalist and Lott Trophy quarterfinalist
named to the Nagurski and Hendricks Awards preseason watch lists
Recipient of the Bill Willis Award, given by the OSU coaches to the team's Outstanding Defensive Player