"This might be my last rodeo. So it sure has been a pleasure."-  Manning,  prior to his latest Super Bowl win.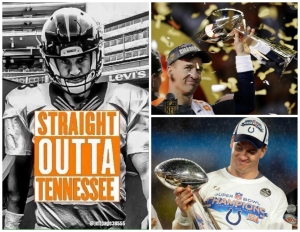 Watch Full Movie Online Streaming Online and Download
The Denver Broncos official Twitter account congratulated Manning for his "magnificent 18-year NFL career."
We wish Peyton the best and thank him for all he brought to the NFL!
Peyton shared a special moment with Cam after the playoff game this season:
From Brian DeArdo, 247 Sports: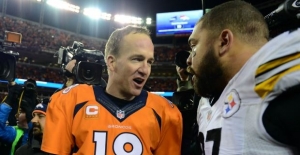 As he continues to add onto his legacy, Peyton Manning recently stopped to pay homage to an old teammate while showing respect to an opponent.
At the start of his career, Manning was once approached by Titans linemen, Bruce Matthews, who told him that he had played with Peyton's father, Archie, who enjoyed a 14-year career with the Saints, Oilers, and Vikings. Now, some seventeen years later, Manning had the same conversation with Steelers' linemen Cameron Heyward following the Broncos' 23-16 win over Pittsburgh in the divisional round of the AFC playoffs.
"A weird thing happened to me after the Steelers game," Manning told Mark Kiszla of The Denver Post. "After the Pittsburgh game, I was shaking hands with Ben Roethlisberger and James Harrison, when big No. 97 from the Steelers, Cameron Heyward, comes up to congratulate me.
"I told Cameron, 'Hey, you're a great player.' And then it dawned on me. So I said: 'I played with your dad. I played with Ironhead.' How about that deal? When Bruce Matthews told me he played with my dad all those years ago, I thought there was no way I'd ever be able to tell anybody the same thing. But isn't that something? It's come full circle."
It certainly has come full circle for Manning, who, in the midst of his final hours as an NFL quarterback, took time to share a special moment with Heyward, who lost his father to cancer ten years ago. It was a moment that symbolized Manning's peerless class, as the surefire Hall of Fame quarterback took time to share a special conversation with a Heyward, a rising NFL star that will surely carry that moment with him for the rest of his career.