The kids and staff from KidsVoice visited Cam, his teammates and his mother today at camp.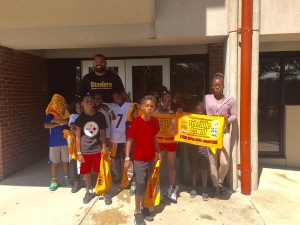 It was great spending time with the kids and staff from KidsVoice today at camp! Thanks for coming! — Cam & Heyward House
As we posted a few months ago, Cam and his family launched the Heyward House Foundation. His foundation will be focusing on giving back to kids who need a helping hand, as well as those who battle asthma.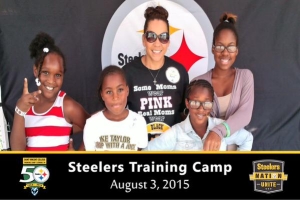 And, he did just that today at camp by showing the kids from Kid Voice a fun day at camp!
Had a great day with KidsVoice and Heyward House at Steelers Training Camp! — Charlotte Heyward

It's great to see Cam giving back to the kids and adults in his community. This day is one the kiddos at KidsVoice will never forget.
KidsVoice advocates in court and in the community to ensure a safe and permanent home for nearly 3,000 abused, neglected and at-risk children each year.