From Missi Matthews and Mike Prisuta, Steelers.com: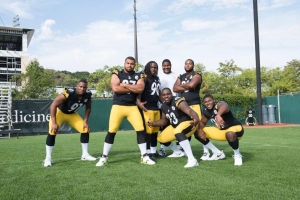 Cam Heyward had let it be known once the 2015 season ended that he wouldn't be opposed to the Steelers adding depth along the defensive line.
With the NFL Draft less than a month away, Heyward's opinion hasn't changed.
Read more and watch Cam's two exclusive one-on-one interviews
HERE
.