Cam appeared at the CSA shows in Chantilly, VA this weekend and was a big hit with fans from all over!
Tara Henderson and her son, Kyle were thrilled to spend some time with 97:
"I met him this rookie season and since then he has been one of my favorite players. Just a great leader and a great personality. I also loved when he basically told everyone to shut up about Ben! My son was impressed  that he took the time to ask his name"- Tara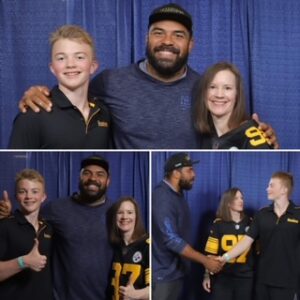 We would not expect anything less from our Captain!
Thanks Tara and Kyle for repping Steelers Nation and 97! And, we appreciate the awesome photos!
Stop by Twitter to see more photos from the day.