As we watch the Steelers latest first round draft pick, Bud Dupree arrive in Pittsburgh after the draft, let's take a look back at Heyward's arrival.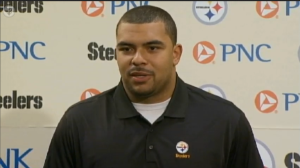 "I'm very excited for this opportunity. I feel as though I owe this city a lot."- Cam, during his first Steelers press conference.
Listen to the rest HERE.