Chili cook off judges at your service…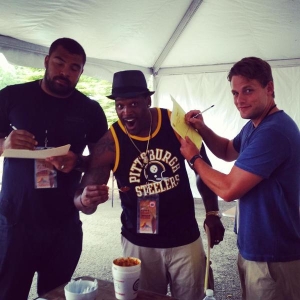 Cam, along with teammates Arthur Moats and Shaun Suisham switched out helmets for judges hats when they were guest celebrity judges at the 6th Annual Five Alarm Mountain Madness Chili Cook-Off at Nemocolin .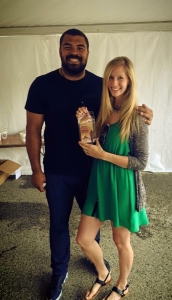 From Cam's lovely wife, Allie:
"Fourth year in a row I got a picture with an actual STEELERS chili judge. Coolest day ever… "
Thanks to fans for sending so many great photos from the event. View them HERE.
Portion of event proceeds to benefit the Farmington Volunteer Fire Department.